Turtles and Tides hatched on the east coast in 2018 with a vision of providing comfortable beach inspired apparel and most importantly, a mission to give back. Our team is focused on providing you with awesome apparel you are proud to wear. Turtles and Tides donates a portion of sales throughout each year to non-profits. Donations go towards sea turtle rescue, hometown heroes, and youth initiatives. FREE SHIPPING in the Continental U.S. on all orders $75 or more.
---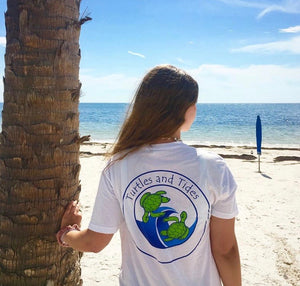 wahoo white original logo tee. the classic white tee never felt so good.
Barracuda Black original logo tee. fierce yet sophisticated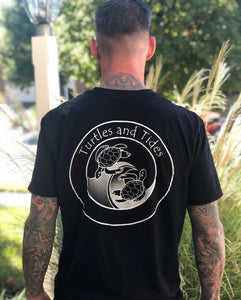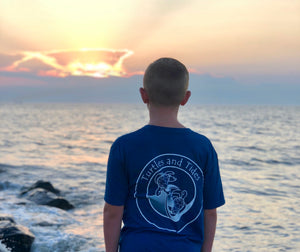 deep sea blue original logo tee. get lost in an adventure.
beach apparel with a purpose. amazingly comfortable tees for everyone.